Tocotrienols are a group of chemicals that are part of the vitamin E family. So far, research has uncovered numerous benefits associated with tocotrienols.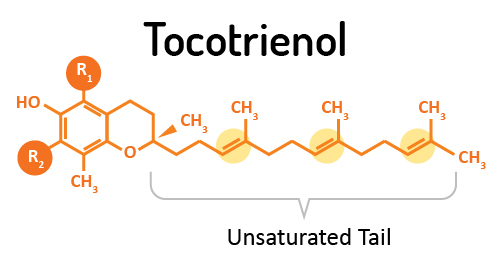 Tocopherols are another group of chemicals that make up the vitamin E family. Both tocotrienols and tocopherols comes in four forms: alpha, beta, delta, and gamma.
The average American diet contains more tocopherols than tocotrienols, so researchers are increasingly interested in how supplementing with tocotrienols might improve health.
Read the full article on Medical News Today.
Interested to know more about health benefits of tocotrienols, click here.