Suffering from stress-induced gastritis? Palm vitamin E may be the solution.
Studies on the use of this vitamin in rats have shown that it reduces stress-induced gastritis.
The rats, which were pre-treated with palm vitamin E, had gastritis induced in them following the stress of being immersed in water.
When examined afterwards, they had reduced formation of stress-induced gastritis and reduced oxidative stress, said Universiti Teknologi Mara (UiTM) Professor Dr Nafeeza Mohd Ismail.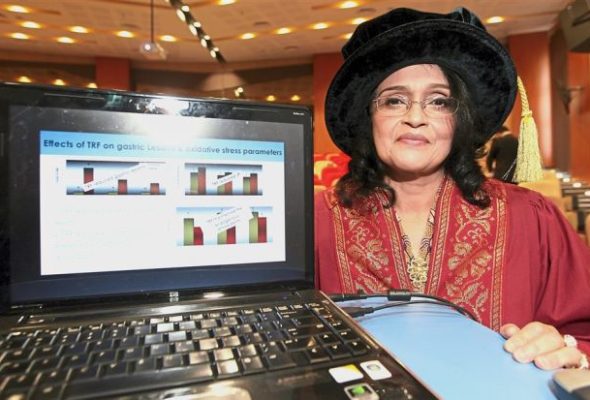 "This could mean that palm vitamin E reduces oxidants, which could damage the rats' cells," said the molecular pharmacology and advanced therapeutics research group head.
Prof Nafeeza said that stress can activate the production of various hormones, including the "fight or flight" hormones noradrenaline and adrenaline from the adrenergic system (part of the nervous system).
But she and her research team at UiTM, and later, Universiti Kebangsaan Malaysia (UKM), found that palm vitamin E appears to suppress the adrenergic system, she said.
Read more here.